2018 Hear For The Holidays Winner!!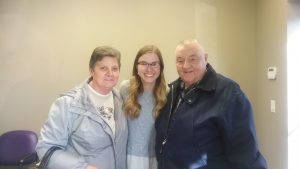 WE HAVE A WINNER!!!
We are blessed that we can share the gift of hearing with members of the community. For the last three years we have given someone the chance to "hear for the holidays", by purchasing hearing aids for them. This years winner is "Uncle Jim". We hope he enjoys his new "ears".
We would like to thank all of the patient's who support us. Giving back to the communities, that have trusted us with their hearing healthcare needs.
Merry Chritsmas!!!
—- From the staff at Amherstburg Audiology and The Hearing & Dizziness Clinic
Bernice, Melissa, Emily, Marlene, Celina, Dragana, Cory, Sonia and Teresa