Swimming Accessories
Pool season is just around the corner, and we want to remind you that we do sell a different variety of swimming accessories for your ears. Swim molds should be considered if you have a perforated eardrum, are prone to "swimmer's ear," or have tubes placed in your eardrum. 
BIONIX AFTER SWIM WATER REMOVAL STRIPS (20/PK): Cost $8.00 plus tax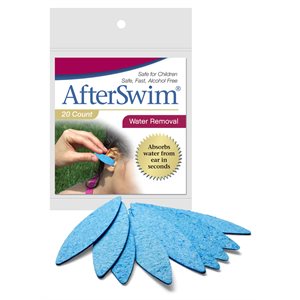 Safe, fast and alcohol-free drying strips designed to absorb water inside the ear canal
Flared tip design eliminates the risk of over insertion
No risk of damage to the eardrum; will never directly or indirectly come in contact with eardrum
Only needs to be inserted far enough into the ear to break the surface level of the water
Wicking action of the product will remove the water on its own
Can absorb over 5x the amount of liquid an average ear canal can hold
One strip can be used on both ears
Putty Buddies Floatable (3 pairs): Cost $10.00 plus tax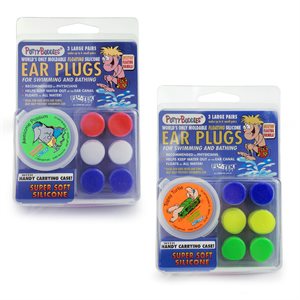 Soft, colored, silicone ear plugs that help keep water out of ears
For use with the Ear Band-It
Available in combinations of red, white and blue OR green, yellow and blue
Triple the size of most other kid's plugs
Bright colors are easy to find in the pool or bath
They float!
This is a special order item, we place orders for it every two weeks.
Doc's Pro Plugs (unvented one pair): Costs:$14.00 plus tax or Leash version $16.50 plus tax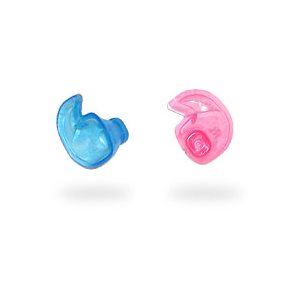 Doc's ProPlugs are inexpensive, long-lasting, ready-to-wear earplugs designed to keep water out of an individual's ear canal    
For use with the Ear Band-It
Made of soft, hypo-allergenic Kraton with memory that provides a watertight seal        
Quickly and easily fitted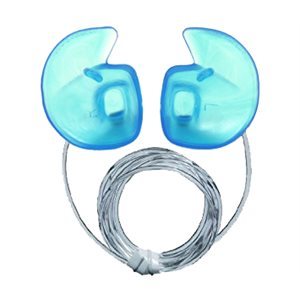 Designed for patients with P.E. tubes or middle ear fluid to keep water and bacteria out of the ear canal       
Perfect for swimming, bathing, concerts, recreational and light industrial use 
This is a special order item, we place orders for it every two weeks.
Ear Band It Ultra: Cost $16.50 plus tax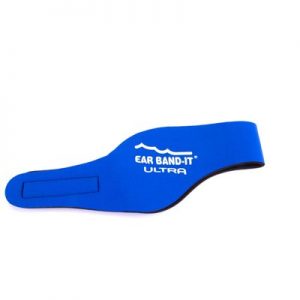 Keeps water out of ears and holds earplugs in
For use with Putty Buddies or Doc's Pro Plugs
Ultra version has better grip, comfort, and strength than the original Ear Band-It
Made of 100% super soft neoprene with Grip-Tek™ neoprene inner lining
Helps prevent swimmer's ear
Ideal for those with Ear Tubes and Ear Perforations
Ultra version is NOT reversible
This is a special order item, we place orders for it every two weeks.
Custom Floatable Swim Molds: Cost starting at $180.00 plus tax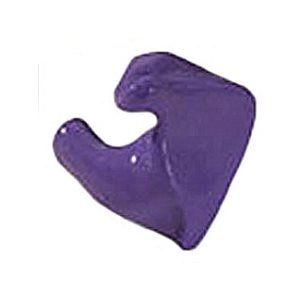 These molds are made just for you. We take a cast of your ears and send it to the manufacturer where they will create custom swim earmolds. These molds completely block the ear and ear canal to ensure no water will enter. It is made from a material that is able to float above water so you will not lose them while swimming. Perfect for children and adults to protect their ears from water while swimming or in the shower. Although suitable for children, remember children are growing and these may only fit their ears for a few months.