Covid 19 Grey Level & Holiday Hours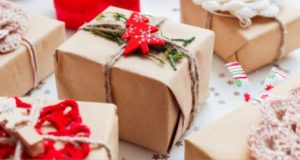 On behalf of our staff, we would like to wish everyone a Merry Christmas & a Happy (and safe) Holiday season.
As you are aware, Windsor Essex will be a Grey Lock Down Zone this coming Monday December 14th, 2020. The lockdown is expected to last a minimum of 28 days.
As of now, our clinics are still considered essential service and will be open during the lockdown. That being said, the safety of our staff and vulnerable patients is of the utmost importance. There are some appointments that are not deemed essential that will have to be postponed. Thank you for your continued patience in this regard.
Masks:
When possible, we will attempt to keep a 6-foot distance. Due to the nature of our services; being apart six feet is often difficult. In order to be seen inside our office space, masks must be worn by the patient and our staff members. Faceshields alone are not appropriate. Feel free to wear a faceshield in addition to a mask for an extra layer of protection. 
Family Members:
We prefer that ONLY the patient attend their scheduled appointment time. The less foot traffic the better. One parent may attend their child's appointment. We ask that you do not bring additional family members to your appointment.
Appointments:
We cannot see you if you do not have an appointment. There are no exceptions. Please understand that this is to keep you safe. You must have an appointment.
Please also try to attend just our office on the day of your appointment. Do not visit family, the bank, the grocery store etc before visiting our clinics.
Appointments can be made by calling any of the clinics. Appointments can also be made online via our website www.YouHear.ca
Hearing Aid Batteries, Parts or Supplies:
Do not attempt to walk in to get any parts for your hearing aids. Please book an appointment by calling the office or booking online on our website www.YouHear.ca  if booking online, please indicate what parts you need in the message section.
Isolation:
If your child is part of a cohort that needs to isolate, or if you have been told by your physician or the health unit to self-isolate – PLEASE do not come to the clinic. Reschedule your appointment. If you need batteries and supplies, please have a family member who is not in self isolation pick up your supplies at your scheduled appointment time.
Essential Workers and U.S. commuter workers:
We will see you, however, you can only have the last appointment of the day. NO EXCEPTIONS. When booking an appointment, please advise our staff if you are an essential worker or if you work in the United States.
HOLIDAY HOURS AMHERSTBURG and ESSEX
Monday December 21, 2020                9am-4pm
Tuesday December 22, 2020              9am-4pm
Wednesday December 23, 2020         9am-4pm
Monday December 28, 2020              9am-4pm
Tuesday December 29, 2020              9am-4pm
Wednesday December 30, 2020         9am-4pm
HOLIDAY HOURS LASALLE
Monday December 21, 2020              9am-4pm
Monday December 28, 2020              9am-4pm
As always, we ask to you book an appointment. We will return to regular business hours Monday January 4, 2021.
Once again, we would like to thank you for the support you have given us for the last ten years, we appreciate the trust that you have put into our small, locally owned small business.
We are wishing you and yours all of the very best in 2021.
The staff at The Hearing & Dizziness Clinic:  Bernice, Sandra, Emily, Celina, Sonia, Teresa, Dragana, Eric, Melissa, Marlene, Cassie and Cory.