Hear For The Holidays 2021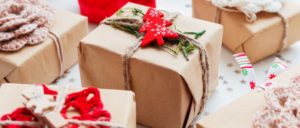 Affecting 1 in 8 people in North-America, hearing loss impacts almost every family with at least one person around the dinner table struggling to engage in conversations, missing the punchline of the joke and feeling isolated when they should be at their happiest. Whether the reason they haven't treated their hearing loss is due to financial means or whether they're refusing to accept that they may have some level of hearing loss, we are here as hearing healthcare providers to help.
That's why, this holiday season, The Hearing & Dizziness Clinic wants to help by gifting one person a free pair of hearing aids.
Individuals can nominate their loved one by sharing their story by submitting an essay or completing our online form (click here for form). On November 26th, nominations will close and a winner will be selected. The winner will then be fit with advanced hearing aid technology to ensure they have the Christmas that they deserve.
Please help The Hearing & Dizziness Clinic strive to help someone enjoy the laughter of family, the voices of their grandchildren and the music of the season by giving them the gift of better hearing.