The Value of Our Services: Understanding Our Billing Policy!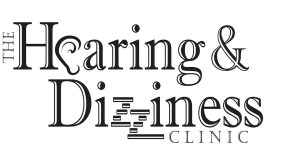 At The Hearing & Dizziness Clinic, we strive to provide exceptional care and a comprehensive range of services tailored to the individual needs of our patients. We understand that our billing policy may raise questions, so let's shed light on why we charge for appointments and how it aligns with our commitment to quality care.
First and foremost, it's important to note that our services are not covered under OHIP (Ontario Health Insurance Plan). As an independent clinic following a medical model, we prioritize the health and well-being of our patients. While we understand that healthcare accessibility is a concern, it's essential to clarify our perspective on this matter.
While some third-party insurance plans, such as GreenShield, may provide coverage for our services, it is crucial to check the specifics of your individual plan for details. We encourage our patients to explore insurance options that can help alleviate the financial burden. We are always here to assist and provide the necessary documentation for insurance claims.
As an audiology clinic that is not directly or indirectly owned by a hearing aid manufacturer, we prescribe solutions based solely on the needs of our patients. Our recommendations are unbiased and guided by our knowledge and commitment to finding the most suitable hearing solutions for each individual.
One aspect that sets us apart is our continuous commitment to improvement. We invest in new services and acquire cutting-edge equipment to ensure we deliver the highest standard of care. As the only audiology clinic offering services such as paediatric testing, dizzy patient evaluations, and comprehensive tinnitus management, we take pride in expanding our capabilities to address diverse needs.
The decision to charge for our services is rooted in our desire to maintain fairness and sustainability. By billing for appointments, we can provide equitable care to all our patients. It ensures that those who choose not to treat their hearing loss contribute their fair share, rather than burdening others who seek treatment. Ultimately, we are a business, and maintaining fairness and balance is crucial for us to continue providing exceptional care.
We understand that discussions around healthcare costs can be sensitive, and we are always open to hearing your concerns and addressing them to the best of our abilities. Our goal is to deliver top-notch care, support, and education while navigating the complexities of the audiology landscape. Your satisfaction and well-being are at the forefront of everything we do.
Thank you for entrusting us with your hearing health. We are here to serve you and guide you on your journey towards improved hearing and a better quality of life. If you have any questions or would like further clarification, please don't hesitate to reach out to our team. We are here to support you every step of the way!