Introducing Our Esteemed Speaker: Nashlea Brogan, Doctor of Audiology, Audiologist, Advocate!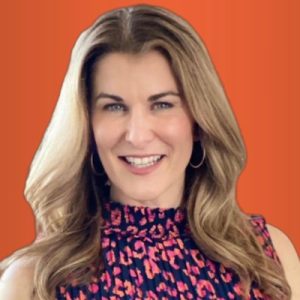 We are honoured to present our distinguished speaker, Nashlea Brogan, Doctor of Audiology and Audiologist extraordinaire! With a passion for empowering those with hearing loss, Nashlea has dedicated her illustrious career to improving lives through the latest advancements and tools in Audiology.
As a Cochlear Implant (CI) user herself, Nashlea understands firsthand the challenges that accompany hearing loss and its treatment options. Her personal experiences have fueled her drive to provide patient-centered care that truly makes a difference in the lives of her patients. With a late onset progressive hearing loss, she brings a unique perspective that enhances her ability to empathize and deliver long-term, comprehensive care.
For the past 19 years, Nashlea has been the sole owner of a renowned audiology practice, where she has upheld a steadfast commitment to providing the highest level of progressive care to her patients. Whether she's offering education, treatment options, or counselling to individuals and families impacted by hearing loss, or leading her professional team, she leaves no stone unturned in her pursuit of making a meaningful impact.
Dr. Brogan's dedication extends beyond her private practice. She actively engages in advocacy efforts to raise awareness about the far-reaching impact of hearing loss. With her expertise, she sheds light on crucial topics such as cognitive health, mental well-being, and the realities of living with hearing loss. By expanding the dialogue, she strives to create a more inclusive and supportive society.
We are privileged to have Nashlea as our esteemed speaker, sharing her wealth of knowledge and experiences. Prepare to be enlightened as she delves into the profound implications of hearing loss and its broader effects on our lives. Join us for an enlightening session that will leave you inspired and equipped with a deeper understanding of the importance of hearing health.
We're excited to invite you to this informative event. Join us at Caesars Windsor Casino in the Augustus Ballroom for an enlightening discussion on "Diabetes, Dementia, and Hearing Loss."
This event aims to shed light on the connections between these three important health factors and how they can impact your overall well-being. It is a must-attend event if you fall into any of the following categories:
1️⃣ If you are over the age of 50
2️⃣ If you have experienced Tinnitus (ringing/buzzing/chirping sounds in the ears)
3️⃣ If your doctor has ever told you that you were diabetic or pre-diabetic
4️⃣ If you have high blood pressure
5️⃣ If you sometimes have difficulty hearing, especially in background noise
6️⃣ If you are retired from a noisy job (examples include teachers, factory workers, police officers, or firemen)
7️⃣ If you forget more than you used to or are having more 'Senior Moments'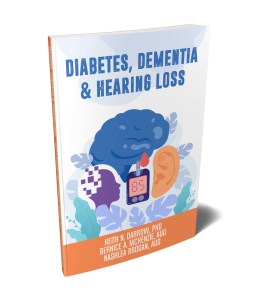 This educational event is designed to provide valuable insights into the correlations between diabetes, dementia, and hearing loss, and how they can impact your life. Don't miss this opportunity to expand your knowledge and gain a deeper understanding of these crucial topics.
Tickets are required for attendance, so make sure to secure yours in advance to reserve your spot. We can't wait to see you at this enlightening event!