Exciting Changes at The Hearing & Dizziness Clinic: Expanded Services and Team Members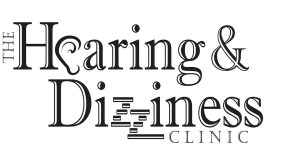 As a trusted provider of audiology and hearing care services, The Hearing & Dizziness Clinic is committed to delivering the highest quality of care to our valued patients. We are thrilled to announce some significant changes taking place within our organization that will enhance our services and expand our team. These changes will allow us to better serve our patients' needs and ensure their continued satisfaction. Let's delve into the details of the exciting developments at our clinic.
1. Audiologist Shaelyn Fritsch: Full-Time at Amherstburg Location
We are delighted to inform our patients that our highly experienced audiologist, Shaelyn Fritsch, will be relocating from our LaSalle location to our Amherstburg clinic. With this move, she will be available to see patients full time at the Amherstburg location. Shaelyn's experience and dedication to patient care make her an invaluable addition to our team in Amherstburg.
2. Hearing Instrument Specialist Celina Postlethwaite: Flexible Schedule in Amherstburg and LaSalle
To provide our patients with even more convenience, our skilled Hearing Instrument Specialist, Celina Postlethwaite, will be working across both our Amherstburg and LaSalle locations. Celina will be available in Amherstburg on Mondays and Fridays, while she will be attending to patients in LaSalle on Tuesdays, Wednesdays, and Thursdays. This scheduling flexibility ensures that our patients can access Celina's expertise at their preferred location.
3. Melissa, Newly Graduated Hearing Instrument Dispenser: Windsor Location
We are excited to welcome Melissa into a new role, a newly graduated hearing instrument dispenser. Melissa will be transitioning from our Essex location and will now be serving patients at our new Windsor clinic. Her dedication and passion for providing exceptional care make her an excellent addition to our team. Patients in Windsor can now benefit from Melissa's expertise and personalized service.
4. Introducing Audiologist Ridaa Nasir: Essex and Windsor Locations
We are pleased to introduce our newest team member, Audiologist Ridaa Nasir. Ridaa will be working at our Essex location on Mondays and Fridays, ensuring patients in that area receive the highest level of audiological care. Additionally, Ridaa will be available in our Windsor clinic throughout the rest of the week. Ridaa's knowledge and commitment to patient well-being further strengthen our team's capabilities.
5. Audiologist Sandra DeKok: Dedicated Support in Essex
Audiologist Sandra DeKok, who has been serving patients with exceptional care at our Essex location, will continue to do so on a full-time basis. Sandra's experience and commitment to patient satisfaction make her an invaluable resource for individuals seeking audiological support in the Essex area.
At The Hearing & Dizziness Clinic, we continuously strive to provide exceptional care and tailored solutions to our patients. These changes, including the relocation of Shaelyn Fritsch, expanded services from Celina Postlethwaite, the addition of Melissa to our Windsor clinic, the arrival of Ridaa Nasir, and the continued support from Sandra DeKok, are aimed at enhancing our ability to meet our patients' diverse needs across different locations. We look forward to providing the same exceptional care our patients have come to expect, now with an even stronger team and expanded services.